I recently bought 2 LCD from jckrers ebay store. I have a good idea for this stuff, but first I need to run several tests. This LCD are fine and use the common KS108 controller.
My first thought was to use the avrlib, so I wired the LCD and started to use avrlib, but I quickly run into issues. In fact, I want to use some icons on, and the avrlib seems to be buggy.
After a little compile/test/run/compile, I remember an old post on a website about KS108 chips. I find it back, it's on the science prog
This is really great, you can build some custom fonts easily (that's exactly what i'm looking for)..
Here a couple of pics…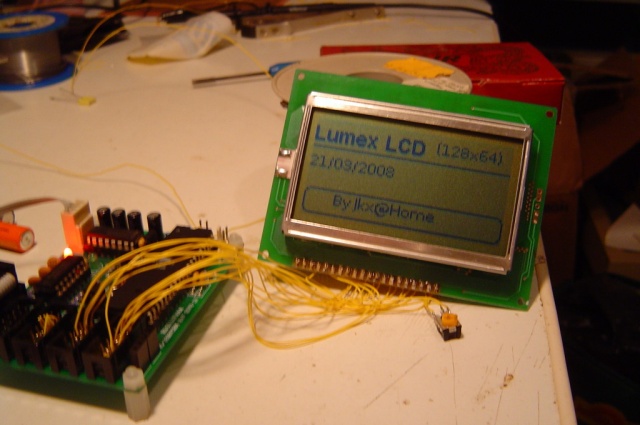 As you can see, I use a ATMega32 (on a futurelec card), a simple pot for the contrast, and the lumex.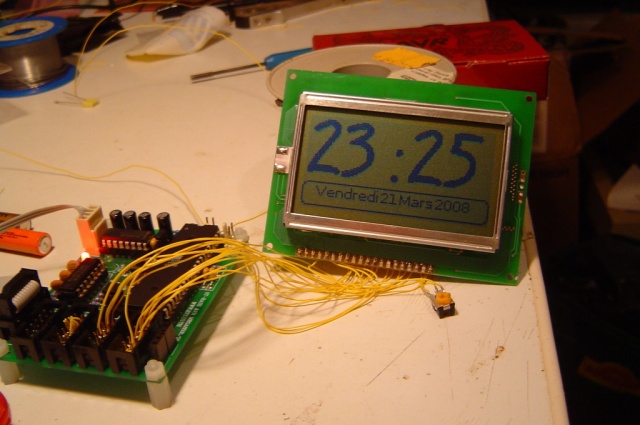 I can use a mix of different fonts on the same screen.
And I can even display some pics too :)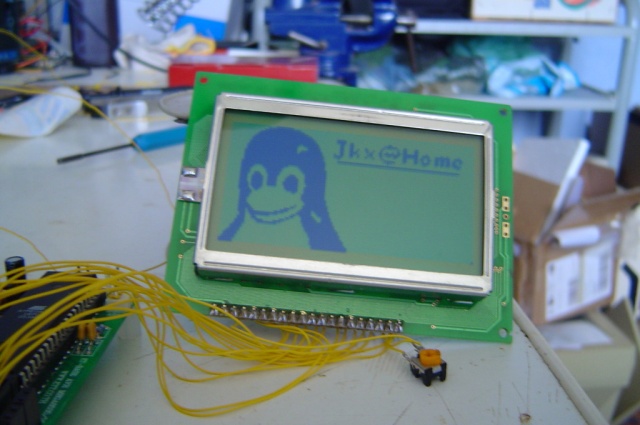 Here the famous tux.
I still have to deal with menu and other stuff, this should be a little harder than expected, but will be nice. If somebody know a good library to use on a T6963C, please post a comment..
For users who wants high res pics, you can find them in my gallery (as usual).
Related Posts