Ok, I've been off for a while right now. In fact, I'm playing with electronic's stuff a lot. I just decided to build a nixie clock (for the fun).
For those wondering what is a nixie. Take a look at Wikipedia
And a nixie clock look like this: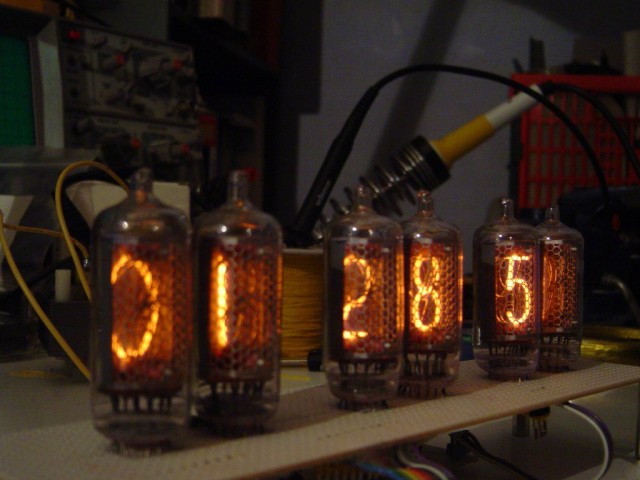 There is a couple of hard stuffs to fix for that:
find the nixies (ouch prices)
build a custom power supply. (~170 VDC.. not really easy without external transformator)
find a way to drive the nixies (BCD drivers with 250VDC are hard to find)
find a way to have a working clock. Crystals aren't really stable with temperature.. perhaps a DCF77 module is the right way
Build the stuff without too much pain, and too much money.
That sound funny ..so let's give it a try ;)
Related Posts