A lot of people use some mp3 files right now. I decided to take a look at a spectrum analysis of a sound file at different bitrates. The result is really something, I doesn't expected..
The original wave file is a radio (FM) recorded… I chose this one, cause this radio have a big noise on the upper part of the spectrum.
Original: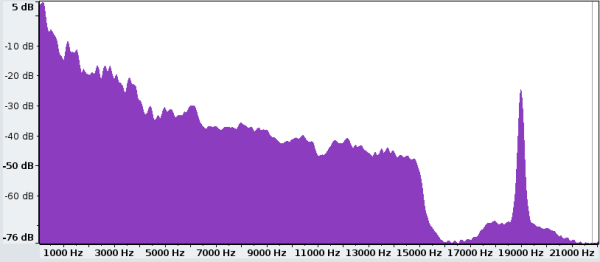 b = 128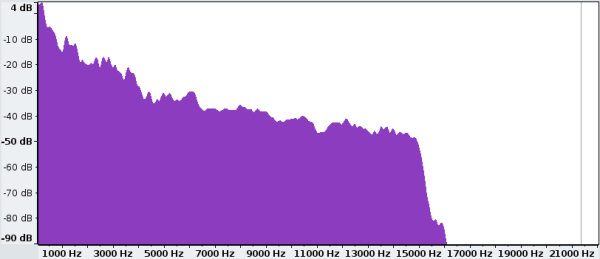 b = 192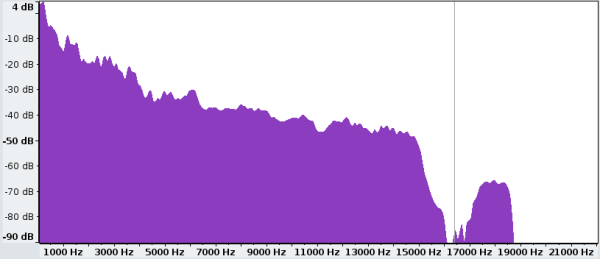 b = 224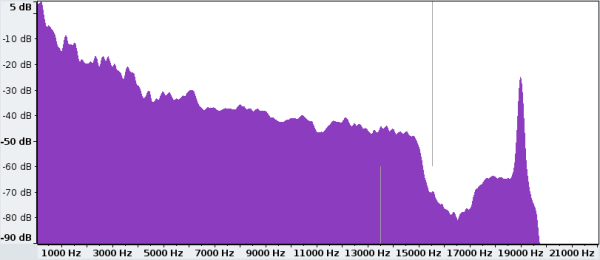 Variable bitrate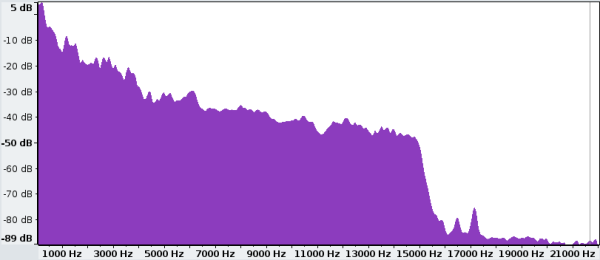 What we clearly see, it that mp3 encoder (lame here) use a expander, and this is quite a good stuff. I think I should have normalized the input.. but..
After that point, we clearly see it cuts the around 16Khz, I know that my computer system isn't able to achieve this level, but my stereo system can.
First results show that Ogg give a better results but this is for a future post.
Enjoy sound
Related Posts