I'm now building another clock with a IVL1-7/5. In fact, I'm preparing a large bench of VFD clock, and I need to test several stuffs, so the schematic isn't public right now.
This one use quite the same stuff than my previous I IV-18 clock, the main difference is the VFD power supply, but if you read this weblog, you will understand easily. I will publish the whole design and source code for free soon.
Anyway, here some pictures:
The PCB made with toner transfert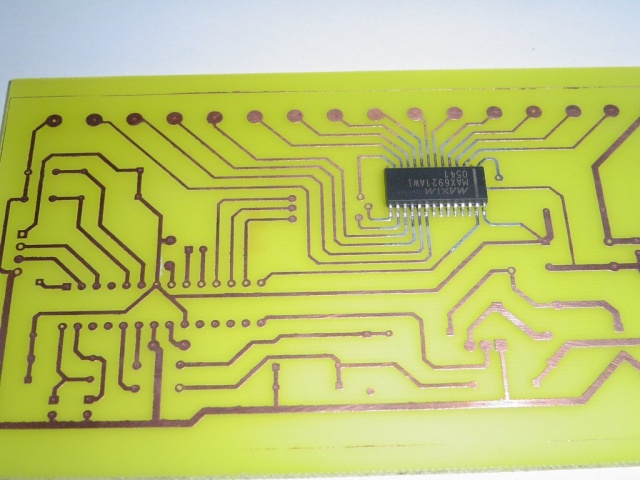 Soldering SOIC isn't that hard ;)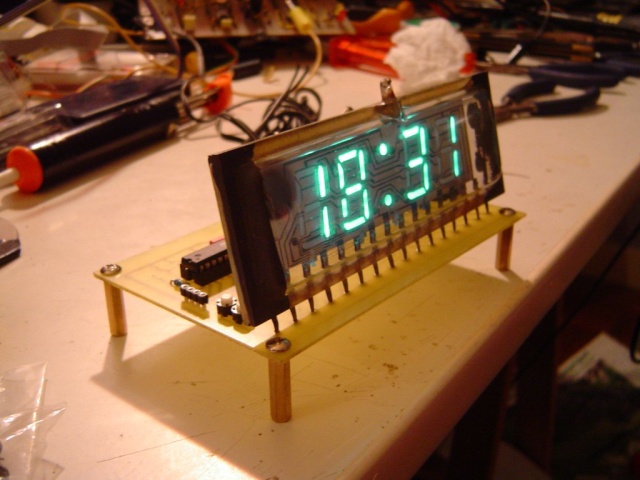 The beast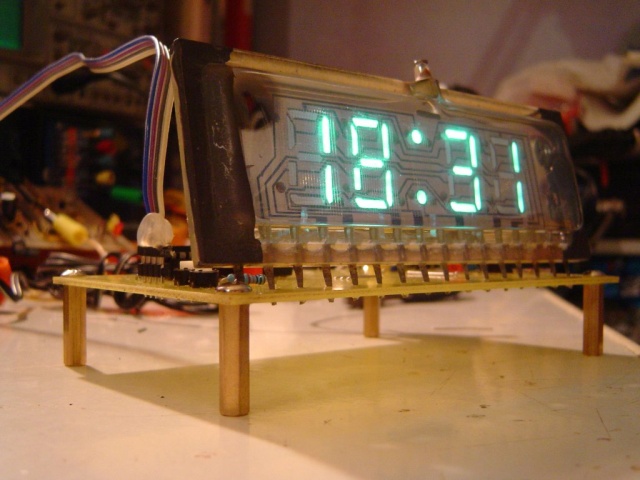 The VFD tube is really big, and nice no ?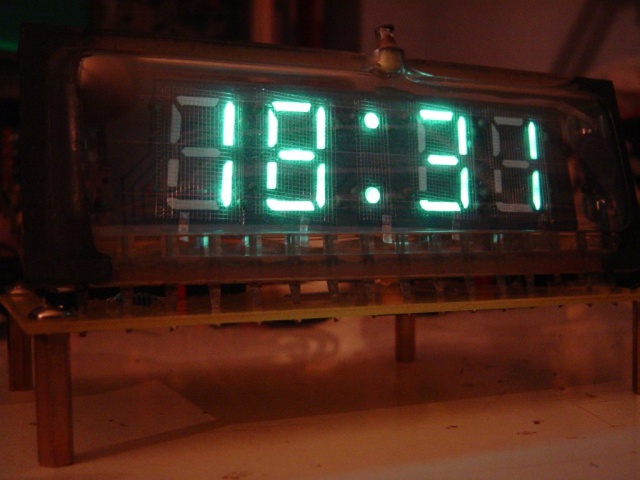 As you can see on the latest picture, there is a little gradian due to the filament supply. I haven't find a simple to use (as the MAX6921) VFD driver that support AC filament. (MAX6931 is to small for hands soldering)
Enjoy :)
Related Posts