Due to lot of homework, I haven't found a lot of time to have fun electronic for some times. I decided to change this by building an cheap USB DAC with tube output.
There is a bunch of USB DAC on the market right now, but most of them aren't really top quality. As I don't want to loose some time to build the USB part, I decided to buy a USB DAC Kit. After a little search on Ebay I found this one :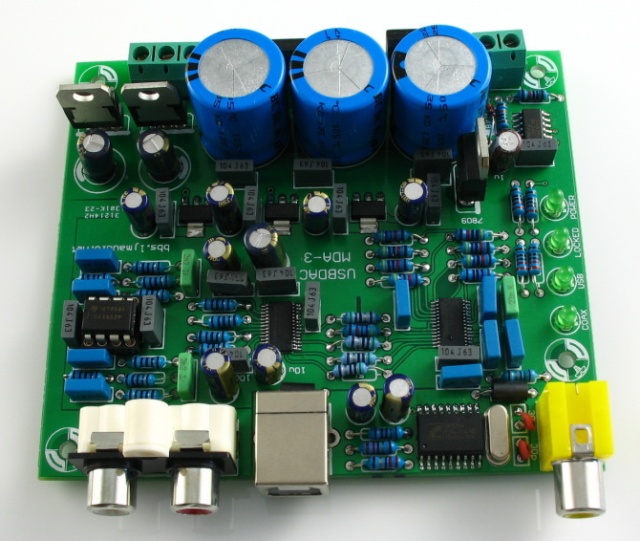 This kit sports an CS8416+CS4398 combot plus an NE5532 output buffer, but as I want it to be a little audiophile, I will drop the NE5532 in favor of an simple tube preamp.
For the tube part, I think I will go for an 12AX7 or something similar. I really think 6SN7 are better, but this tube are overkill for an preamp I think.
Update, some links for the tube output :
/Enjoy tube sound
Related Posts