Ok the name, is funny .. But I decided to write a little app to monitor my wifi signal level.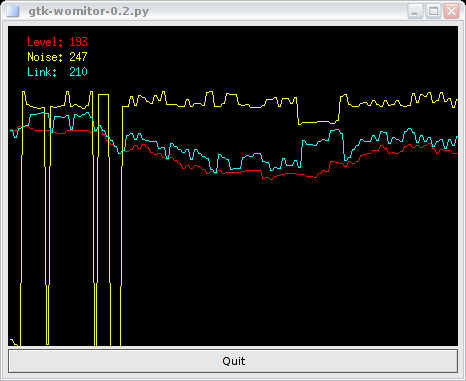 The code is too ugly right now, I need to add noise, signal .. and a better OO API. Anyway, it tooks me 2 hours to write this, and that's why I like Python.
Update
I spend a little time tonight to clean the code and add this to the SVN. So you can find this program at here
I switched to another card, as I'm usually working w/ a broadcom and ndiswrapper which don't provide noise, and level information. This graph is done with a NetGear (prism54g based card). I'm still wondering why the noise has a so strange graph ??
Related Posts